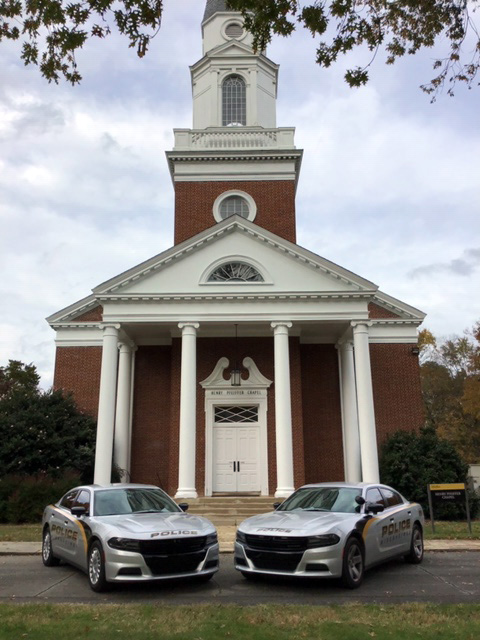 Applications can be sent to
Chief Erik McGinnis
P. O. Box 100, Misenheimer, NC 28109
OR emailed* to

[email protected]
*Please be aware that the personal data included in emails could be infected, intercepted, or corrupted.
The Misenheimer Police Department provides security to the Village 24 hours per day, 365 days a year.
For Emergency: DIAL 911
Non-Emergency Police service any time: DIAL 704-463-3000
For Police Chief: DIAL 704-463-3001
Mission Statement
The Misenheimer Police Department will work with the community and other law enforcement agencies to provide quality law enforcement services that address all law enforcement, safety and security needs in the Village of Misenheimer.
Primary Goal
Our goal is to provide the community an environment in which one can live, work and study without fear of criminal activity.
Vision
Our vision is to advance the Misenheimer Police Department to its highest level of law enforcement professionalism and service.
Core Values
Integrity
Professionalism
Problem solving Skills
To be a police officer is a noble endeavor. It is the profession that encompasses a multitude of challenges, and requires a like number of talents to meet those demands. As such, officers of the Misenheimer Police Department hold strong to the highest expectations of Integrity, Professionalism, and Problem Solving Skills.
The Department's public safety role ensures that members of the community enjoy a high degree of protection from personal harm and a high degree of security for their property. This protection is manifested in around-the -clock patrol of the Village of Misenheimer and the University campus, crime prevention and personal safety awareness programs, and constant attention to the correction of potentially hazardous conditions.
With regard to campus safety specifically, one of the Department's important responsibility rests with the campus physical facilities and the property within them. Security checks of facilities, interior or exterior, are maintained in order to achieve the maximum protection necessary for each building. The operating condition of all locks and security hardware is monitored with every check; defects are reported promptly.
Misenheimer Police Officers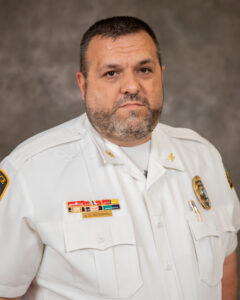 Police Chief Erik S. McGinnis
[email protected]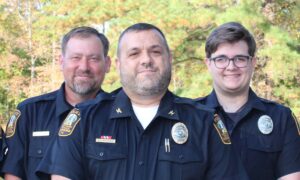 Full Time Officers:
Captain – P. Burdge
Sergeant – M. Lambert
Officer – J. Thomas
Officer – A. Wagoner
Part-Time Officers:
Officer – K. Cupples
Officer – M. Flanagan
Officer – J. Shaffer
Reserve Officer:
Officer – R. Harrington
Officer – N. Crist
Officer – D. Belcher
Mailing Address
PO Box 100
Misenheimer, NC 28109
Office Hours
M-Th: 9am - 5pm